---
Moonie/ Corgi | 18 | She/ Her | Corgi
---
Hey there, I'm Moonie/ Corgi. I'm a young adult who draws and writes for fun.
I love a lot of things and have my special interests that I can talk about for ages if people let me haha.
I have been drawing for 4+ years and still improving a lot.
If you want a friendly chat, hit me up in a note or reply to my featured comment <3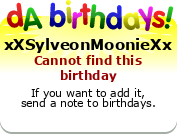 ---
Moonie Corgin
- Main anthro sona
Kiana
- Second main anthro sona
Munbuns
- Main fursona
Dandy
- Main MLP sona
Belle
- Second MLP sona
Rosso
- Third MLP sona